The 2014 Gibson Custom 1957 Les Paul Goldtop VOS is the most historically accurate reissue to date of the iconic & legendary 1957 Les Paul Goldtop. In our opinion, Gibson nailed recapturing the mojo of the original 1957 Goldtop Les Paul & is the very best Reissue Gibson Custom has ever produced!
2014 1957 Goldtop VOS Reissue Spec Updates overview:
• One piece, single layer Rosewood fingerboards with real celluloid Trapezoid inlays
• Kluson "Deluxe" tuners – the most accurate reproductions to date. These tuning keys feature the correct color, vintage profile and specifications.
• Hide glue on neck to body joint. Many argue that the original hide-glue guitars are tonally superior to the modern aliphatic adhesives. Hide glue turns transparent in the neck joint & also allows for easier removal of the neck.
• Custom Bucker pickups that are only available on Historics. These new Custom Bucker Pickups are the most accurate reproduction of the original fifties PAF pickups to date using Alnico III magnets and unequal turns of 42 AWG wire in each coil for that PAF " tone.
• Historic Truss Rod Assembly has been redesigned to the vintage truss rods of the 50's & do not have sleeve or "condom" of the previous reissues.
• Slightly darker cream binding to match the original 50's Gibsons.
• Color formula for the Goldtop VOS finish has been reformulated for a deeper, more authentic color, back & sides finish results in a slightly darker color with more depth & grain presentation. 
This 2014 Gibson Custom 1957 Les Paul Goldtop VOS Reissue weighs a very light & comfy 8.74lbs. and truly has tone for days! This guitar is very lively & resonant! The sustain is amazing & she rings like a bell.
When plugged in, the 2014 Gibson Custom 1957 Goldtop Les Paul VOS Reissue comes alive with tone & sounds as incredible as it looks & feels, thanks to a pair of the new Custom bucker humbucking pickups designed to closely match the original PAFs & Bumblebee capacitors.
The Custom Buckers are very full and punchy sounding with amazing articulation & detail. They clean up beautifully when rolling off the volume and have amazing response to picking dynamics. Each is made with an Alnico 3 magnet and wound with accurate plain-enamel 42 AWG plain-enamel wire and definitely capture the mojo of the original 1957 Goldtop Les Paul!
This guitar is in mint condition and has been played for less than an hour! Comes complete with the Gibson Custom brown lifton style case, certificate of authenticity, hangtags & all case candy. It is like entering a time capsule, returning to 1957 and bringing back the legendary original in perfect, brand new condition! The buyer of this amazing instrument will be pleased beyond words.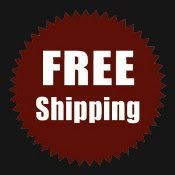 NEW-UNPLAYED
FREE Shipping in Continental U.S.A.!