The Splawn Street Rod is a 40 watt, EL34B all tube 1×12 combo amplifier that can easily go from a AC/DC vibe Marshall Plexi, to a scary good classic VH "brown sound" and then to the most aggressive, pissed-off, hot-rodded Marshall that rivals the boutique builders (you know who I mean) for a fraction of the price in a highly customizable shell for one amazing sounding & looking amplifier. The clean channel has it's own volume & separate EQ (treble, bass controls) and the overdrive channel has a oodles of features; 1/2 power switch, a switchable volume control (lead boost) activated by the footswitch to get your solos out in front of the band, two foot switchable overdrive modes for rhythm & solos, and 3 gear modes – Classic Hot Rod Plexi, Hot Rod 800 & paint peeling, Super Hot Rod 800. The Splawn Street Rod also has a fantastic series FX-Loop which is very clean & transparent with an independent Loop Volume Control, adjustable +4db/-10db switch and a Bypass switch. This Splawn Street Rod has been upgraded with a Celestion G12M-65 Creamback 65 watt speaker which delivers the legendary "greenback" G12M "woody" tone but handles greater power for today's amps. A very noticeable upgrade from the stock Eminence Small Block speaker.
The Splawn Street Rod 40 watt, 1×12 combo amplifier is a sonically HUGE sounding amp & an excellent choice for the pro or bedroom player!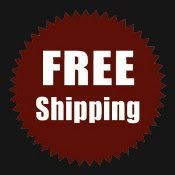 BRAND NEW-AUTHORIZED DEALER!
40 Watts (with half power Triode mode switch)
EL34B Tubes
Heyboer Transformer
Channel 1 (Clean) – independent EQ and gain controls
Channel 2 (Overdrive) – solo boost, OD1 (rhythm) /OD2 (Solo) mode, 3 gear modes
Gears – (1st) Hot Rod Plexi, (2nd) Hot Rod 800, (3rd) Super Hot Rod 800
3 Button Footswitch – #1 Clean/Overdrive – #2 OD1/OD2 – #3 Solo Boost
Celestion G12M-65 Creamback 65 watt Speaker *Upgrade*
Brown Gator Skin Custom Tolex w/Black Grille Cloth, Gold Piping, Black Control Panel with Black Chickenhead Knobs

Series Effects Loop – Bypass switch, adjustable +4db/-10db switch &  independent Loop Volume Control.
Impedance Selector – 4/8/16 ohms
Main Voltage Selector – 100, 120, 220, 230V
Weight: 65 lbs, Dim: W 25.5″ H 21″ D 11″